Enter The Hague and experience the full range of action-packed possibilities. That's why we want to show you everything that makes this city different than any other. Find out fun and active things to do in The Hague!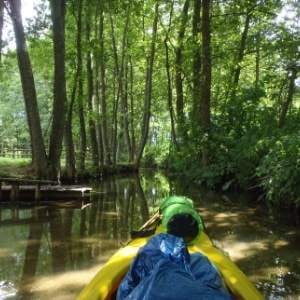 1 - Go with the Kanoo through the canals



​Things to do in The Hague
At the canals of The Hague at the Groenewegje part of De Gracht you can rent a kanoo starting from €7,5 for a hour!
Numerous stop-off points are located throughout the extensive network of waterways, and you can bring your own provisions or make a picnic along the way! And of course service options abound in Den Haag for lunch, dinner or a nice glass of wine.
There's adventure in making your way and being surprised by what you encounter! But for those who prefer something more targeted, we have designed six routes of different length and duration. They all have their own characteristics. Because not everyone can travel at the same pace we've included approximate times; these are only an approximation.
2- Do a street art bike tour

Things to do in The Hague
Of course our own street art bike tour! A mix of urban cultural exploring with the benefit of doing some excercise on the bike.
A trained tourguide will lead you to the most interesting and mesmerizing pieces of street art, a fun thing to do in The Hague!
A guided tour is around two hours long to visit the most interesting pieces of street art in The Hague.
We've put together a list of things for you to do in this modern day, so that you can get the most out of your stay explore the gems of the city. Afterward, take some pictures to help commemorate your experience with friends back home. The city belongs to you for as long as it takes!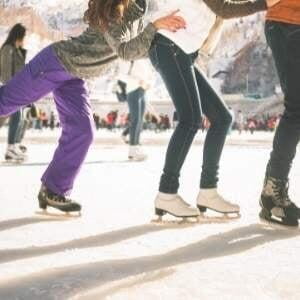 3 - Go ice skating or karting at the Uithof

Things to do in The Hague
For the past thirty years, De Uithof has been a top choice for families who are looking to learn how to skate. Children can practice skating in the hockey rink and more advanced ice skaters can gather speed on the 400-meter track. The skating rink was the first attraction at De Uithof, which is now one of the Netherlands'
It's a great way to get some exercise and experience the Dutch culture!
Or, for something different, try karting at De Uithof! This outdoor go-kart track is located just behind the skating rink. The track has six curves that will surely test your driving skills as you compete with your friends.
4 - Surfing at the beach of Scheveningen

Things to do in The Hague
Want to surf in The Hague? Boardbabes and surfer dudes pay attention! Hawaii comes to Scheveningen. Surfing is the ultimate connection with nature, you, your board and the shore are all that matters. Haven't ever surfed before but always wanted to try it out? Under supervision of a certified instructors will teach the first steps to surfing.
Or, if you're a pro surfer already then The Hague is the place for you! With an average of two meters in height and perfect waves, this beach has been voted one of the best beaches in Europe.
Scheveningen attracts surfers from all over the world because it offers great conditions year-round.
5 - Bungee jump from the pier of Scheveningen

Things to do in The Hague
Are you looking for an adrenaline rush? A spectacular gift for someone? Or just the best experience of your life? Then this is where you need to be! Come visit our 60m high Bungy tower, with amazing views over Scheveningen and The Hague, and experience "The best way to get high in Scheveningen".
Bungy Jump Holland was founded in 1991 and since then, they have been providing the Bungy Jumping experience to various towns and cities throughout the Netherlands. Besides these mobile events, since 1996 there has been a Bungy Center Amsterdam that opened each summer to provide an opportunity to jump every day. Sadly due to changes in zoning laws for this area, this location had to be closed.
In August 2001, our second permanent location, Bungy Jump Scheveningen, opened. From the viewing tower atop The Pier you can jump from a height of 60 meters over the North Sea and 300 meters out to sea, 300 meters from shore.
Conclusion of "Things to do in The Hague"
The things to do in The Hague are endless. Whether you're looking for a family-friendly activity or an adrenaline rush, there is something for everyone! From ice skating and karting on the Uithof grounds to bungee jumping off of the pier at Scheveningen beach; from surfing lessons to street art biking tours--you'll find what you're looking for in this modern day city that belongs to you as long as it takes. Make sure not to miss out on all things The Hague has to offer by following us on our socials!